John Axel Hansen M.A., J.C.T.C., Career Counselor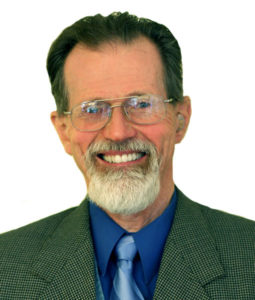 I'd like to share some things about my life with you. It took me several years and a variety of educational and career starts to recognize my life's work. We all take wandering paths to arrive where we are in life. I feel the paths that led me to do what I love are important to share, so you will know that it's not too late to make a change for happiness in your work.
I was born in Sweden, of a Swedish Mother and Norwegian Father. My family emigrated through Canada to the United States in the 1950's. Eventually we settled in San Francisco where I attended Lowell High School and started college.
College was interrupted by Vietnam from 1967 to 1968. After Vietnam I continued college and obtained a BA in Social Sciences in 1974 at the University of California at Berkeley.
Between 1974 and 1984 I worked for several large and small corporations. My bosses always said, "John, you're doing an excellent job, but we'd like you to help your co-workers and customers less." But, I couldn't do less. Helping was as natural to me as walking upright.
One thing I've always loved is helping people realize their dreams. Listening, helping them find the resources to move into the next phase of their lives, and being there with moral support, made me happy. I was following my instincts, using hidden talents without realizing it. In 1989, I decided the career for me was career counselor and motivational speaker. I've been loving work ever since.
My wife and I have lived in Capitola, California since 1985. I've presented my motivational and career strategies to many local groups, and on radio and television.. I've been a guest on KUSP radio's Prime Time show, KSCO, KAZU, and Roy Avila's San Jose Today on Channel 36 KICU-TV.
I later graduated summa cum laude from San Jose State University with an M.A. in Counseling Education.
John Axel Hansen, M.A., J.C.T.C.