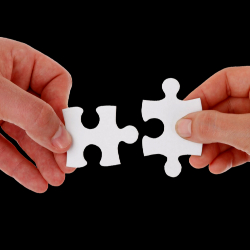 "What a difference a little reassurance does for one's self-esteem!"
Dexter F.
"People need people! Especially a career consultant and motivational coach like you!"
Bonnie P.
"I believe that Mr. Hansen truly cares about each individual client, and is committed to helping carve a unique path that will lead one to a gratifying career choice."
Lenka H.
"Attentive, creative, enthusiastic, insightful, inspiring, patient, thoughtful and fun!"
Suzanne Y.
"A number of months ago I faced a dilemma. I had worked for sixteen years in a family business, was instrumental in its growth and continued success but felt I was trapped. With no college degree I felt my potential for change was limited.
At a very low emotional point for me I had the good fortune to meet John Axel Hansen. After a short discussion about my situation I felt he could help.
John helped me identify who I am professionally and personally as well as what in my life truly brings me joy. We also developed strategies for dealing with certain frustrating situations in my workplace. Above all he helped me find the confidence to make choices which really work for me."
I would encourage anyone who finds themselves in a career decision or making life changes to consult with John Hansen. He loves what he does and he can show you that you can too."
Gary B.
"Highly recommend John Axel Hansen as a career counselor to anyone who is contemplating a career change or is in need of help to determine their touchstone."
Dale H
"With John's help, I was able to narrow my focus and hone in on where I wanted to go and what I needed to do to get there. Thanks to John I am on my way."
Jerry P.
" I certainly recommend John Axel Hansen as a career counselor. He will help you make of your life anything you wish."
Emmy H.
"Thanks to John's sage counsel I've found a job that is more in line with my goals. I have applied to get my Masters degree and am planning in a long term way previously unknown to me."
Rob S.
"John, I would recommend you highly to anyone who feels the need to have career counseling services. Aside from the above, your continuous positive frame of mind was a good medicine for me when I came in feeling a little down about not having had a positive interview or job offer. You said it would happen and it did."
Dean F
"Gave me the courage and motivation to get started and pursue my new career path."
Chris H.
Please feel free to contact me for more references!